P1524

Premium Stretcher Bars 1524mm 1 pair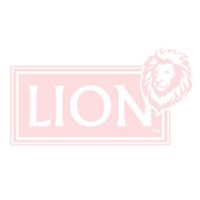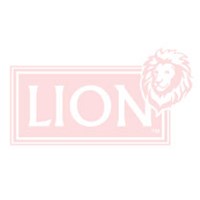 1 available More expected Thursday 27 Feb 20
P1524 Premium Stretcher Bars 1524mm 1 pair
Classic stretcher bar profile, finger jointed and edge laminated pine.
Two 1524mm bars with four wedges included. Priced per pair, 10% Discount for wraps of five pairs.
Sizes 762mm and larger are notched to take Brace Bars, minimising the possibility of long sides bowing under tension.

Mitred & Slotted Stretcher Bars are available in four profiles and in 58 lengths, from 203mm to 2000mm.

Stretched canvases can lose tension over time. Slotted corner joints allow the customer to tap wooden wedges, supplied with each pair of stretcher bars, into the corner, opening it up very slightly and re-tensioning the canvas.

All Lion stretcher bars are supplied approximately 3mm shorter than listed sizes. Wooden wedges are included. No special tools are needed to assemble slotted Stretcher Bars. We recommend a soft faced hammer to tap the corners together.

Our stretcher bars are made to the highest specification and subject to careful quality control throughout production. Special attention to the shaping of the bar and corner joints guarantees that all of our bars fit neatly together and lie flat against the wall.
Lion stretcher bars are purpose made, ready to assemble into any size. Choose 2 pairs of bars and slot them together. All have a bevelled edge meaning that the stretched canvas will not show an imprint of the bars, and are designed for a seamless fit at the corners.
Dimensions
Length: 1524mm
Width: 44mm
Height: 24mm
Inner height: 20mm
Stretcher Bars - How to Order:
• Standard, Premium, and Gallery bars: use the letter prefix and the metric length. For example, P610 will give you a pair, 2 bars, of Premium 610mm bars, with 4 wedges.

• Brace bars: use B prefix and the metric length. For example, B914 will give you a single Brace bar, 1 bar, of 914mm brace bar, with 2 wedges.

• Pro Bars: use the XP prefix and the metric length. For example, ordering XP508 will give you a box of 24 bars, 12 pairs, of Pro Bar 508mm bars with 48 wedges.
Please feel free to ask any questions about this product.
0 Questions
Ask a question
| | |
| --- | --- |
| Type | Stretcher bars |
| Colour | Brown |
| Material | Pine |
| Quantity | 1 |
| Length | 1.524m |
| Height | 24mm |
| For | Stretching canvases |
| Brand | Other |
| Width | 44mm |